Environmental Activities
All of our employees are proactively engaged in actions with proper knowledge and awareness of the global environment. We are now faced with many serious and growing environmental problems on a global scale, including global warming, the ozone layer depletion,and acid rain, among others. In order to maintain a rich global environment, Canon Components works to promote business activities with a small environmental impact, establishes environmental policies, and ensures that all employees carry out environmental activities with a proactive and correct understanding and awareness of the global environment.
Efforts to reduce CO2
We are working on efforts to reduce CO2 emissions from our plants by way of improvements such as replacing the gas-fired freezers with the electric freezers. In 2021, we have contributed to the Zero Carbon Saitama project and received a letter of appreciation from the Governor of the Saitama prefecture.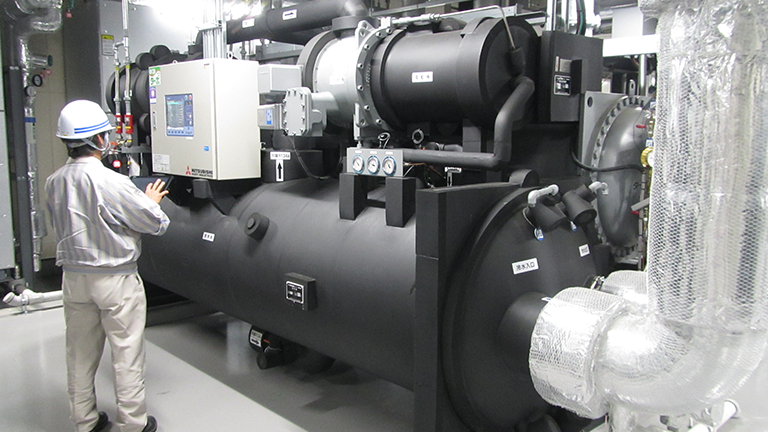 Updated electric refrigerator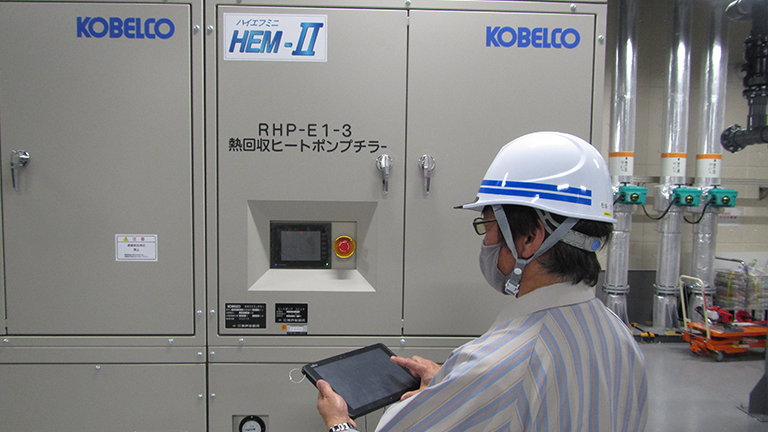 Operation management to maintain high efficiency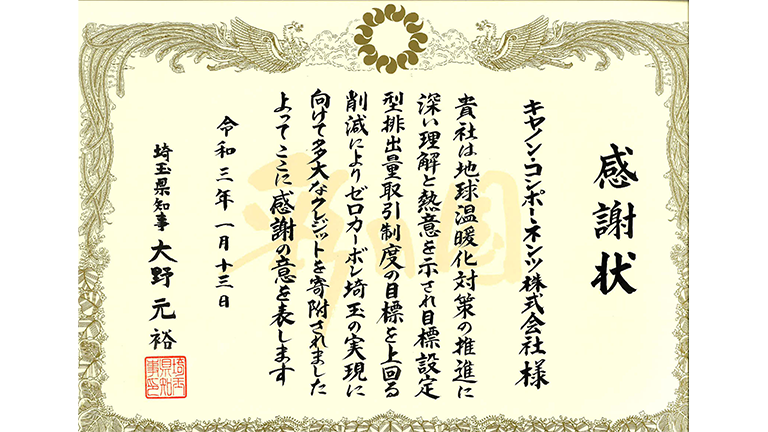 Letter of appreciation from the prefectural governor
Eco friendly water treatment
We are making various efforts to reduce the burden on the environment. These efforts include that we have achieved stable water treatment by employing a new method that combines the chemical treatment using recycled water and the biological treatment, and that we have established and implemented some voluntary standards that are stricter than the law.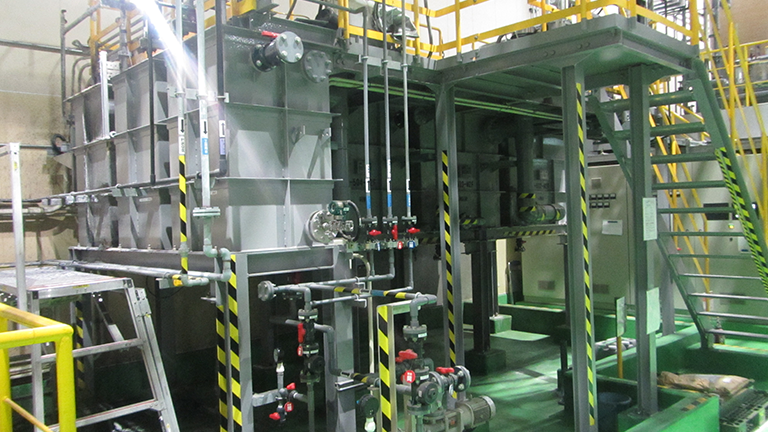 Chemical treatment tank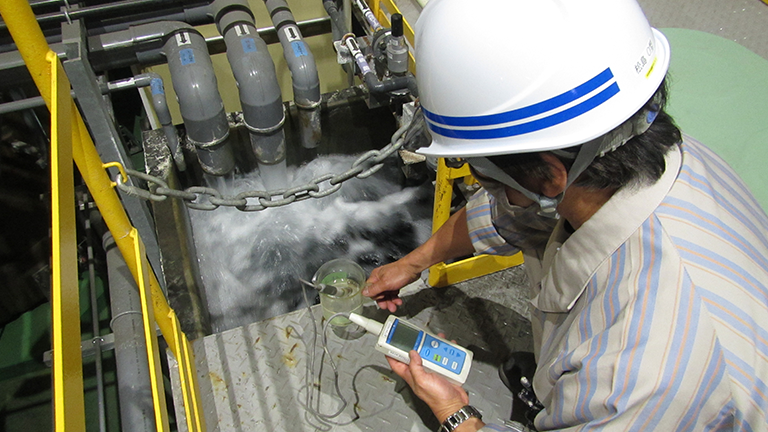 Strict water quality management of discharged water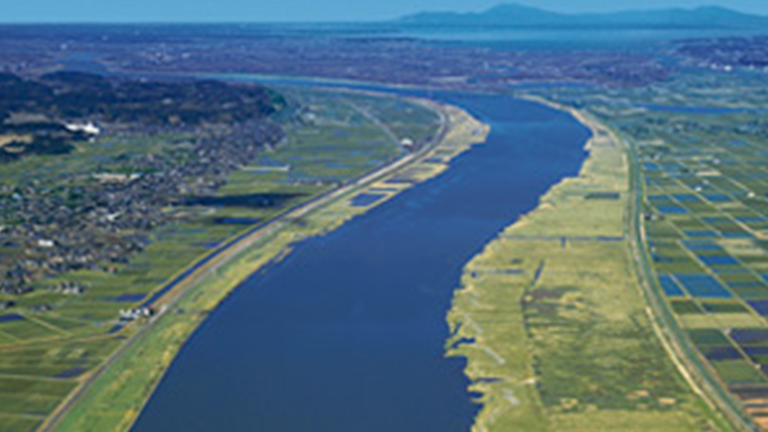 Symbiosis with the Tone River flowing nearby*1
Waste (Sludge) reduction
We have succeeded in further improving the quality of effluent water and reducing discharged sludge. This has been achieved by the fact that we have introduced a new drainage facility called a membrane separation activated sludge system. Among the members of the Canon Group, we are the first to have implemented this system, which can stably treat wastewater generated in various production processes.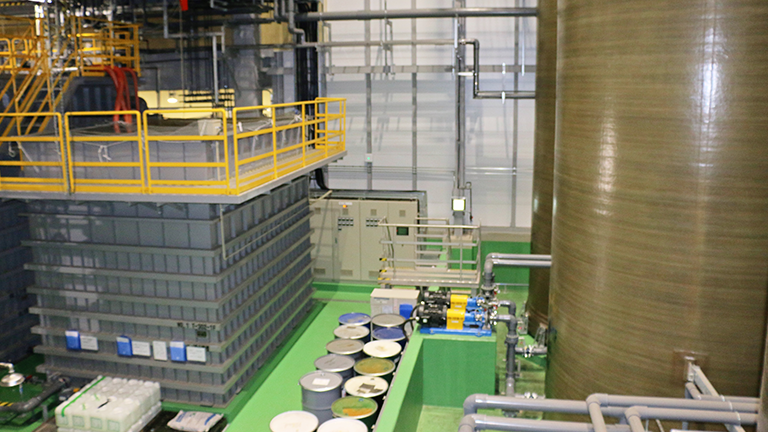 Membrane separation activated sludge method for the first time in the Canon Group companies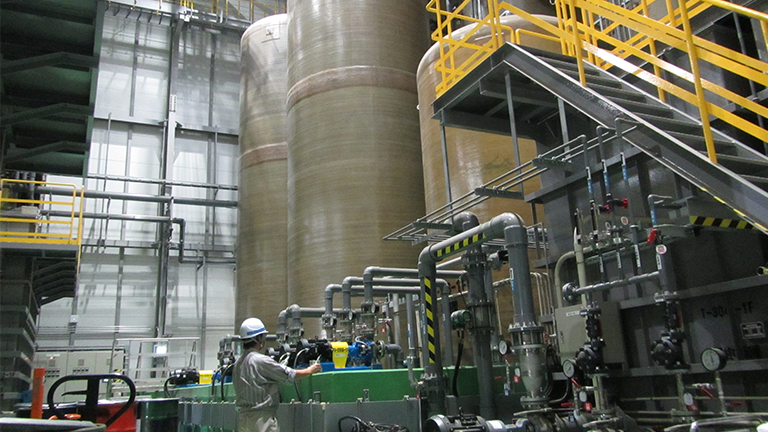 Environmentally friendly indoor drainage storage tank
Promotion of 3R (Reduce,Reuse,Recycle) activities
We donated the plastic containers that we used in production to nearby facilities such as nursery schools, where they have been using those containers as planters. We are also promoting 3R activities by actively separating waste.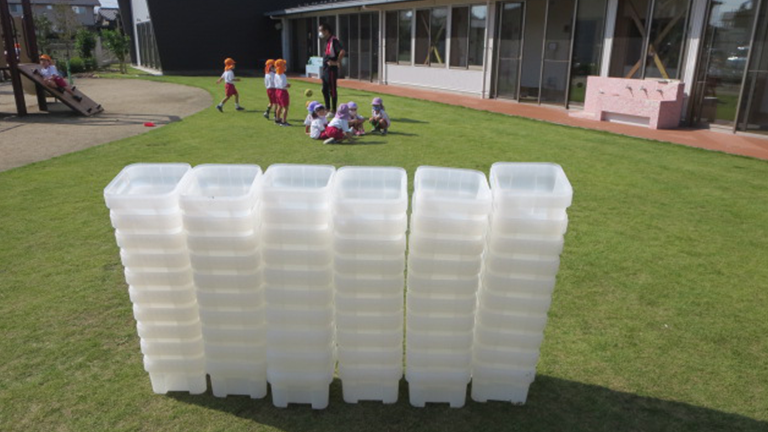 Donated to a nursery school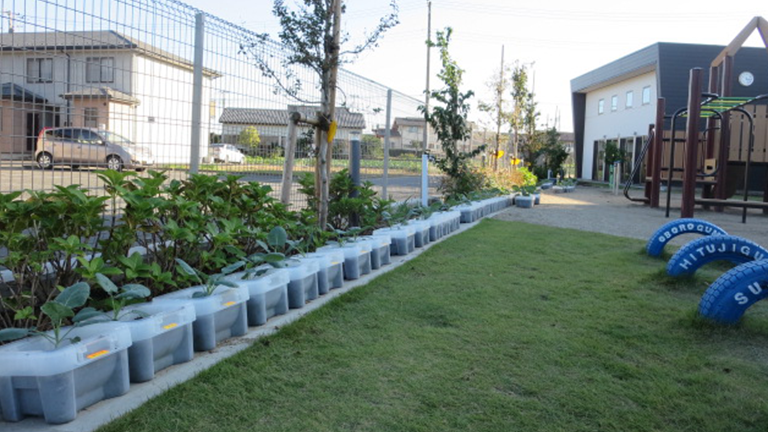 Reuse for planters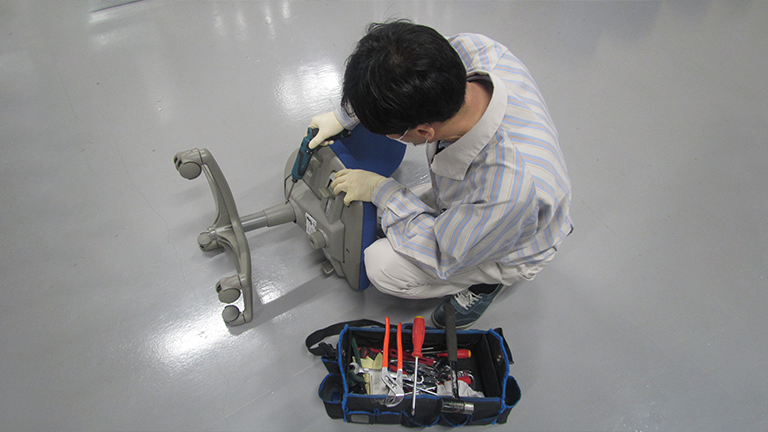 Manual dismantling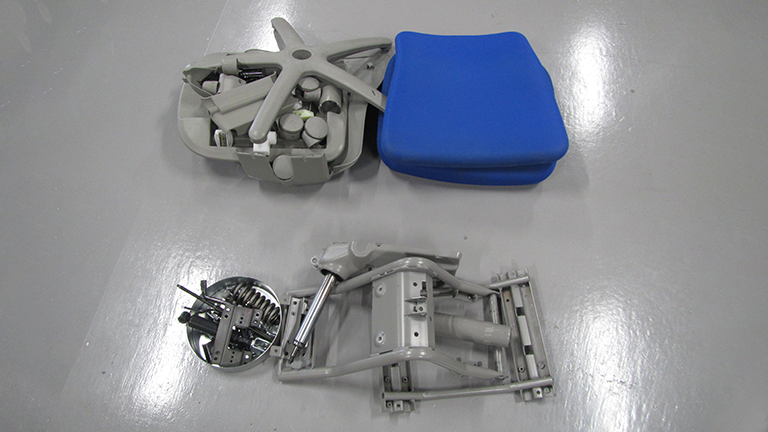 Separation of waste plastic and metal